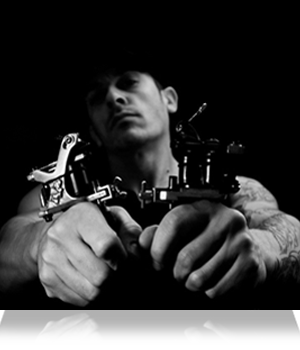 It is no coincidence that the Black Sun Tattoo Studio has chosen its seat in a place like Gallipoli, from the Greek, a beautiful city, one of the pearls in the crystal blue waters of the Ionian Sea. It is a place of oriental charm, with its beautiful beaches and narrow lanes and historic monuments surrounding it, and is in fact a popular tourist destination.

It is here that Giampiero Chirivì decided to place his roots as an artist, designing and creating his own studio with special care to detail and a unique environment which reflects all aspects of the art of tattoos.

Since March 2009, the studio has provided tattoos, piercings and permanent make-up service, using only certified, non-toxic and hypoallergenic colours and disposable equipment in accordance with the law.

Hospitality and professionalism are the foundation of our work.

The highly qualified staff is always available to meet your every need and request.